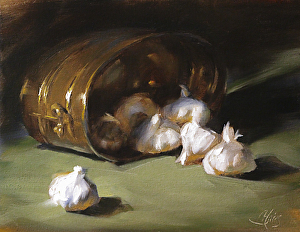 Savory Aroma
11" x 14"
oil on linen
SOLD
Good news from my newest gallery in Ft. Worth, Texas,
Portfolio
. Two of my paintings sold this past week, so I'll be delivering more to them this week. If you are in the Ft. Worth area around Camp Bowie Blvd., be sure and stop by to check it out!
I love to share my art and inspiration. Click
HERE
to sign up for my email newsletter and receive a free gift of postcards.